I am running behind schedule because my Saints played on Sunday Night Football, and I still have 35 minutes before Sunday is over. With that said, (cheesy grin), this week's Sunday Poser from Sadje asks us about being absent-minded.
The simple answer is: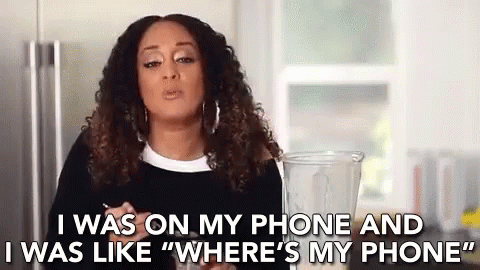 The long answer is that I lose things due to being absent-minded all the time, especially when it comes to remembering things from short terms ago, like grabbing my medication and putting the pills in my pocket. The other thing I do quite often is that I walk into a room and completely forget what I went in that room for in the first place. I put strange items in the fridge that shouldn't be there. I sometimes grab something from the cabinet instead of the fridge (and vice versa) when the item I want is not in the first place I grab from. I will have my glasses on my head and ask where they are, and that goes for my phone as well. It can be in my pocket or right in front of my face, and I still lose it.
I'm a hot mess…
xoxo, E.M.